Error message reads:
"'Default 24/7' session template is required.  Press Ctrl+F to edit data series and adjust the Session Template to 'Default 24/7'"
To ensure accuracy for all possible trading times, we require that the session template be set to Default 24/7.  You can make this change each time you load a chart by changing the Data Series drop-down list from "<Use instrument settings> to Default 24/7.
Recommended*  Alternatively, if it's an instrument that you frequent, you can force NinjaTrader to default this by making changes in the Instrument Manager.  To accomplish this, select 'Tools' from the NinjaTrader Control Center and click 'Instrument Manger...' at the top.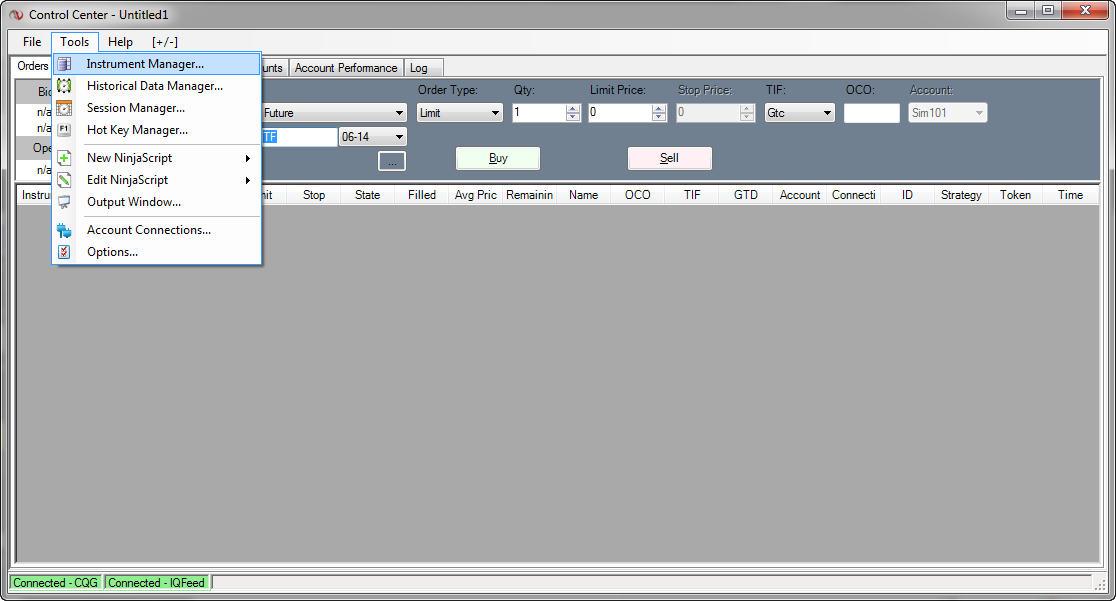 Next, you'll want to search for the instrument that you want to change this for, select it from the list, and click 'Edit'.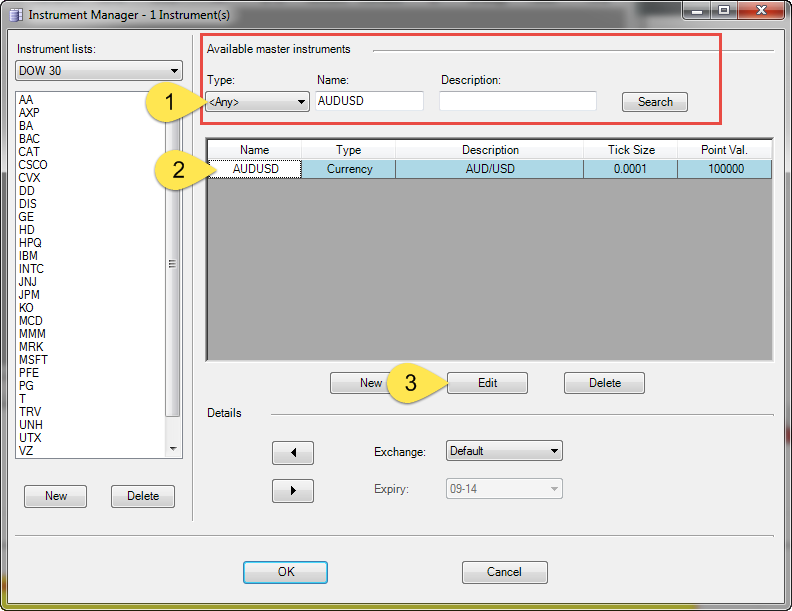 Lastly, you'll want to select 'Default 24/7' from the Session template drop-down list and click okay.  
Tip:  If you press 'D' on your keyboard twice after clicking the drop down menu, it'll automatically select it for you.
click 'OK'
You'll be taken back to the Instrument Manager, where you may search for additional instruments to change.  When you're done making changes, just click 'OK' from the Instrument manager and you're done.
Next time you open a chart with the instruments you changed this for, you may leave Session template setting to <Use instrument settings> and it will automatically use the Default 24/7 template setting.